So, here is where the rubber meets the road, right? Here at Surviving Apocalypse, we know what you are up against.
You are looking to improve your ability to weather tough spots, and you want to know the facts. But, not everyone has been there and done that. You look around on the web, and there's all kinds of sites where you can find out about guns, or shooting or camping or knives, or putting up food. You are overwhelmed by all the information and the chattering voices and opinions.
Well, that's all changed now.
Here is where you can feel at home, and bypass all the bullshit. Here is where you can learn to not just survive, but thrive.
We've been through the ringer. We've come out the other side. And here's the hard facts about life as it is today.
Why the Chevrolet Suburban is the BEST survival vehicle for civilian purchase.
Why the HK-91 and Steyr Aug will never let you down.
Why the Spyderco, Benchmade, Victorinox and Gerber brands are better than everything else in their price range.
How to use hobo tech to live large.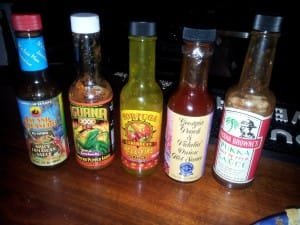 How to keep your mind open to new enjoyment and experience. How to store food and prepare healthy meals.
Why being your own man or woman is still a thing.
How to be smart about chemicals, clothing, and tools.
How to be a survivor. How to Survive any Apocalypse.